Filing taxes can be a daunting task, especially for those who are unfamiliar with the process or have complex financial situations. Online tax services offer a user-friendly platform that simplifies tax preparation and filing, making it accessible to a broader range of individuals and businesses. By leveraging the power of the internet, individuals and businesses can now fulfill their tax obligations with ease thus online tax services have gained popularity due to their convenience, speed, and efficiency.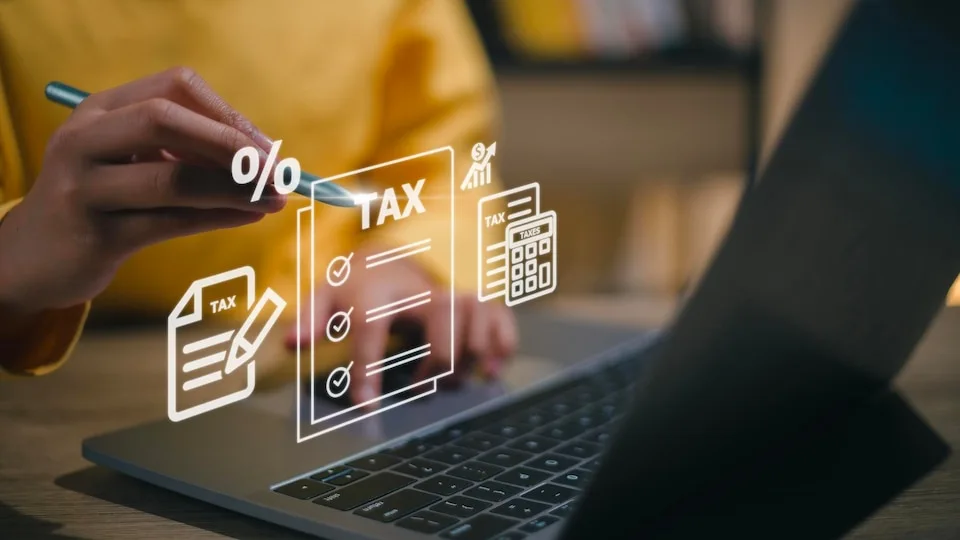 Easy Accessibility and Convenience
The simplicity and convenience of using online tax services is one of its main benefits. As long as they have an internet connection, taxpayers can check their tax accounts from any location at any time. This saves time and effort by eliminating the need to make appointments or go to actual tax offices.
Comprehensive Tax Solutions
Whether you are a business owner or an individual taxpayer, online tax services offer comprehensive solutions for a variety of tax-related needs. These platforms offer a wide range of features to cater to your specific requirements. From personal tax returns to business tax filings, online services can handle it all.
Faster Refunds with E-Filing
Taxpayers can benefit from e-filing, which delivers quicker refunds than conventional paper filing, by using online tax services. E-filing speeds up the processing process and direct deposit is an option, so taxpayers can get their refunds faster.
Cost-Effective Options
Online tax services often offer taxpayers affordable solutions. For people with basic tax situations, many platforms provide free or inexpensive filing solutions. Additionally, the Internal Revenue Service (IRS) offers its Free Filling program, which allows eligible taxpayers to file their federal taxes for free, but you must be eligible according to their rules.
Access to Professional Assistance
Despite being online, these tax services also offer access to professional assistance. Taxpayers can connect with tax professionals virtually, seeking guidance and expert advice whenever needed. This feature is particularly beneficial for individuals with complex tax situations or those who require personalized support.
Enhanced Security Measures
Concerns about the security of personal and financial information are valid when using online platforms. However, reputable online tax services such as SCL tax Services In & Near The Bronx, NY, employ advanced security measures to protect sensitive data. Encryption, secure servers, and strict privacy policies ensure that your information remains safe and confidential.
Minimization of Errors
Manual tax preparation can be prone to errors, which can lead to potential penalties or delays in processing. Online tax services provide built-in error checks and validation mechanisms that help minimize mistakes. These platforms alert users about any missing or incorrect information, ensuring the accuracy of the tax return.
Increased Accuracy and Compliance
When using online tax services, taxpayers can benefit from the latest tax regulations and updates. The software is regularly updated to incorporate changes in tax laws, ensuring compliance with the latest requirements. This reduces the risk of errors and potential audits from tax authorities.
Efficient Record Keeping
Keeping track of tax-related documents and records is crucial for individuals and businesses. Online tax services offer a digital platform where taxpayers can store and organize their tax-related documents securely. This eliminates the need for physical paperwork and simplifies record-keeping processes.
Time-Saving Benefits
Taxpayers can gain significant time savings by using online tax services. The time needed to complete and file taxes is greatly decreased thanks to the user-friendly interfaces, automatic computations, and pre-filled forms.
Flexibility for Business Owners
For business owners, online tax services provide flexibility and convenience. These platforms often offer additional features tailored for businesses, such as payroll services, bookkeeping, and tax planning tools. Business owners can manage their taxes efficiently while focusing on other essential aspects of their operations.
Real-Time Updates and Notifications
Online tax services keep taxpayers informed about their tax status in real-time. Users receive updates and notifications regarding their tax return's progress, refund status, and any correspondence from tax authorities. This transparency enables taxpayers to stay informed and take necessary actions promptly.
Unlocking the Benefits: Take the Advantages of Online Tax Services with SCL Tax Services in Bronx, NY
The advantages of using online tax services are numerous and extend beyond convenience and accessibility. From faster refunds and cost-effective options to enhanced security and increased accuracy, these services offer a comprehensive solution for individuals and businesses. By leveraging technology and innovation, online tax services simplify the tax preparation process, empowering taxpayers to fulfill their obligations efficiently. Experience the convenience and efficiency of online tax services with SCL Tax Services In & Near Bronx, NY. Don't miss out on the advantages, click here to get your consultation now!
FAQs
Are online tax services suitable for business tax filings?
Yes, online tax services often offer features specifically designed for business tax filings. These platforms can handle various business tax requirements, including payroll services and bookkeeping.
How do online tax services ensure accuracy in tax filings?
Online tax services provide built-in error checks and validation mechanisms to minimize errors. They also incorporate the latest tax regulations and updates, reducing the risk of compliance errors.
Can online tax services help with IRS-related issues?
While online tax services primarily focus on tax preparation and filing, some platforms offer additional features to assist with IRS-related issues. These may include tools for resolving tax problems, accessing IRS notices, or setting up payment plans.
Do online tax services support electronic payments?
Yes, online tax services often provide various electronic payment options for taxpayers. These can include direct bank transfers, credit card payments, or electronic funds withdrawals. Electronic payment options offer convenience and speed in settling tax liabilities or receiving refunds.
Can I get professional assistance with online tax services?
Yes, many online tax services offer access to tax professionals who can provide guidance and expert advice. This feature is particularly beneficial for individuals with complex tax situations.