The U.S. tax system is a complex one, and navigating it can prove to be stressful for many people. Even if you are an experienced tax filer, individual tax preparation and filing isn't going to be easy. You really need to have a sound knowledge of how the tax system works and stay up-to-date.
Income tax preparation and filing isn't tough for only those individuals whose financial situation is intricate and elaborate. People with a simple and straightforward financial situation too can find the task challenging. But that's exactly what tax preparers and tax advisors are for. Around a third all tax filers use a tax preparation service to file their tax returns – and reduce their tax bill as a result. At SCL Tax Services In & Near Bronx, NY, we offer you expert tax preparation help for all your individual tax filing needs. We can be the partner you have always looked for to better prepare and take the pressure of tax preparation and tax filing off your shoulders – so you can focus on your business.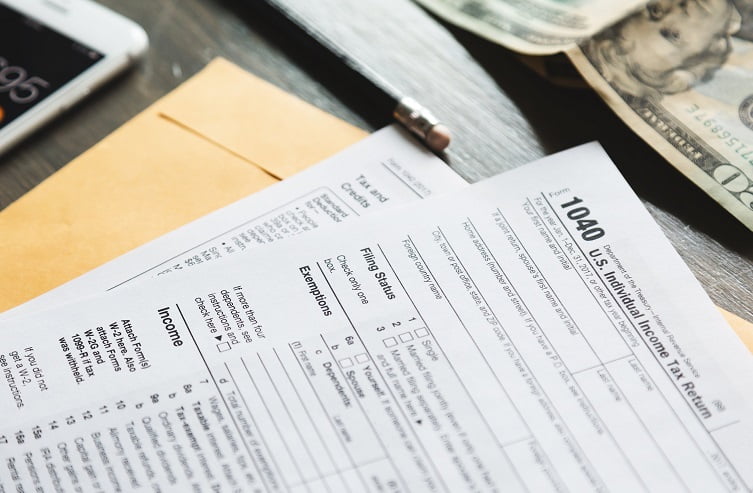 Contact us at +1-347-947-4500 for Individual Income Taxes In & Near Bronx, NY!
When the individual tax filing deadlines are around the corner, a number of questions start to ring in your mind, such as:
What is my income tax bracket?
What are the latest rules and guidelines for individual tax filing?
Can I do it on my own or do I need the help of a tax preparation service?
What all documents do I need to provide?
Should I file my individual income taxes electronically?
What types of tax deductions am I eligible for?
For how many years should I keep my tax records?
There are many more questions like these. While you may think that you can do your taxes on your own, the devil always hides in the details. The entire process of doing the individual income taxes is a long one and it consists of multiple steps. It is easy to make mistakes here and there and this can lead to a high tax bill. Therefore, the best advice is to use the expert help of a Individual Income Taxes service.
What is Individual Income Tax?
Individual income tax is a type of tax that an individual needs to pay to the government of their country on the income they earn. The income tax laws mandate that taxpayers file an income tax return every year. As a concerned citizen of a country, you are obliged to pay your income taxes anytime, and help the governments with a key source of revenue to fund a variety of public welfare schemes. In a progressive income tax system, high-income earners pay a higher tax rate, in comparison to those individuals who earn a low income. Individual income tax is also referred to as personal income tax and it is imposed on an individual's earnings which include wages, salaries and various other sources of income.
In the United States, the income tax was introduced for the first time in 1862. The Internal Revenue Service (IRS) is the government agency which operates and manages the revenue service of the United States federal government. The Commissioner of Internal Revenue, appointed by the President of the United States functions as the head of this agency.
The IRS offers a range of tax benefits to help taxpayers reduce their taxable income and save more. Deductions enable you to reduce your taxable income and tax rate whereas tax credits are available to bring down the tax bill. There are a number of tax deductions that you may qualify for.
Income Tax Planning is Important!
Taxes are an important part of our lives. People like to pay taxes as responsible citizens of the nation. Tax preparation at the end of year, however, is only half of the equation. It is tax planning that is more important.
If tax planning is properly done, it is possible to reduce the otherwise high tax bills and save more. There are several ways that can be used to pay less in taxes and get a larger refund at the end of the year. This is an essential part of the overall financial plan that you create for yourself. The more money you can save, the better retirement you can expect to have. By getting in touch with SCL Tax Services In & Near Bronx, NY, you can avail yourself of all the expert knowledge and guidance you need to effectively plan your individual taxes and save hundreds of thousands of dollars as a result. Our tax preparers use a wide range of strategies to maximize tax savings.
Our tax professionals will first review your financial situation and then devise a tax planning strategy that works best for you. Effective individual tax planning can lead to both short-term and long-term benefits.
Not dealing with your individual taxes in a proper way can have serious implications on your big financial decision. The tax laws surrounding individual tax filing can become a pain, if you are uninformed. When filing your income tax returns, you need to stay on top of all the legislative developments over the recent past. Also, you need to understand if you should go for standard deduction or custom deduction. This decision depends on your unique financial situation. Proper tax planning can be the answer to all these tax filing issues. By choosing SCL Tax Services as your individual income tax preparation partner, you can get your tax planning done in a strategic manner, improve your financial life and save additional money along the way.
We are Enrolled Agents
According to a survey conducted by NerdWallet, 80% of people who use tax preparation services never wanted to find out the credentials of the tax preparer. Actually, they should ask about it. When choosing a tax firm, you should really know whether they have the credentials to prepare your taxes.
It's not just about the PTIN number of the tax preparer. Most tax preparers can get this number because it is relatively easy to get. The tax preparation service you use should have a CPA or Enrolled Agent designation. The designation of Enrolled Agent is granted by the IRS, and it's the highest award for a tax preparer to have. There are two ways to earn this award. One, the tax preparer either has to clear a rigorous test or they acquire it though their experience of working with the IRS. Enrolled Agents don't just pass an in-depth test, but they need to complete 72 hours of continuing education at the interval of every three years to keep the credential as well as strictly abide by a code of ethics in all of their business dealings.
With SCL Tax Services, our enrolled agents are experienced in individual tax services in & near Bronx, NY as well as all aspects of tax law and can provide representation for individuals or businesses in all circumstances.
Individual Tax Services We Offer In & Near Bronx, NY
Income tax situations vary from one individual to another. Our tax firm remains equipped with in-depth tax preparation knowledge and wide expertise of how to deal with unique financial situations. Our income tax preparers and advisors In & Near Bronx, NY are always ready to educate you on any issues you may have including individual income tax rates, income tax return filing, gross income, taxable income, etc. We are your perfect partner to get you income tax preparation done effectively.
Our range of tax services include:
Amendments (Prior Year Returns):
After an individual income tax return has been filed, it may need corrections. The revisions that are done to the originally filed return are known as amendments. The taxation laws have provisions in place, which allows correcting the mistakes in filed returns. At SCL, we offer to review your last three years of filed individual income tax returns – at no charge at all. This allows us to detect an array of errors and find any extra deductions or unclaimed credits. This is a service aimed at helping our new clients. Our enrolled agents file these amendments on a regular basis to claim missed deductions and tax credits, which translates to getting additional refunds. Don't miss this Free tax service!
Tax ID Numbers:
ITIN (Individual Tax Identification Number) is for those who do not qualify for a Social Security Number. If you need an ITIN, we will walk you through the entire process of acquiring it. You'll need to furnish a valid, original passport as the identifying document for this purpose. Since we are Certifying Acceptance Agents, you don't have to worry about getting your documents certified elsewhere. This will be done right in our office.
Back Taxes and Unfiled Income Tax Returns:
Sometimes, troubling life events can put you in a tough spot and you might miss the deadline to file your individual income tax returns. Misplaced documents can further add to your worry, making you afraid of filing your unfiled tax returns. If this is a situation you have landed into, SCL Tax Services will solve this issue for you.
Wage and Income Transcripts:
Don't get a headache, if you don't have your W2s or lost your income statements. Our tax firm will contact the IRS and collect your wage and income transcripts. The income statement from the IRS contains all the information you have reported to them under your SSN or ITIN.
State Income Tax Filings:
You'll need to file your income taxes at the state level, if you are required to file a federal income tax return. There are a handful of states where this tax filing isn't required. These states include Alaska, Florida, Nevada, South Dakota, Texas, Washington and Wyoming. If you are living in New Hampshire or Tennessee, your income tax will need to be paid on dividends and income from investments. Whatever is required, we'll take care of it.
Past Year Resident and Non-Resident State Filings:
For individuals who have relocated to another state during the income tax filing period or are employed in a non-resident state, multiple tax returns may need to be filed. If you are caught up in a situation like this, don't get worried. We'll review your situation and do the needful to take care of your specific tax filing needs.
FBAR Filing:
As per income tax laws, FBAR (Foreign Bank Account Reporting) filing is required for those who have a bank account or a trust in a foreign country with an aggregate value of $10,000 or more at any time during the tax filing season. Though this is not a taxable item, non-filing of this is a violation of tax laws. If you have a need for FBAR filing, we will get it done.
Common Life Events that May Affect Your Income Taxes
Income taxes are rarely steady. There is a wide range of common life events that can impact your income tax bills. They can either increase or decrease your taxes. During income tax filings, you need to keep a record of how your life circumstances changed over the last 12 months.
Here's a list of some common life events:
Receiving Bonuses
Change of Employer or Profession
Collecting Unemployment or Social Security Disability
Buying/Selling a Home
Opening a Business and Becoming an Independent Contractor
Getting Married or Divorced
Starting a Family
Going to School
Retiring and Withdrawals from a Retirement Fund
Buying/Selling Investments and Investment Property
Winning the Lottery and Prizes
Giving and Receiving Gifts
Inheritances
Estate Planning
Casualty and Loss Deductions
When we prepare your income tax return, we'll review your tax situation to determine which tax breaks you can benefit from on the ground of all the events that occurred to you over the past one year. In this way, we can help you save more on your income tax bills and get a larger refund.
Ask SCL for a Free Individual Tax Services In & Near Bronx, NY
Our deep knowledge of individual income tax preparation, sound strategic approach and unfaltering commitment to our clients is just the beginning of what we have to offer. SCL Tax Services In & Near Bronx, NY offers you real tax help benefits that you truly deserve. If you are looking for professional tax services such as accounting, bookkeeping, payroll taxes, tax refund, and etc, you can give us a call for a free 15-minute tax consultation or you can schedule an appointment in our tax office In & Near Bronx, NY to meet one of our tax experts for your specific tax issues.
Our services are available in and near the Bronx, Eastchester, Westchester, Mount Vernon, and Yonkers, NY.