The US tax system is a complex one, and it is founded on both federal and state levels. Each federal and state government possesses the authority to charge and collect taxes as per their laws. Additionally, a state can also have multiple other jurisdictions such as counties and towns for imposing business taxes. There are different types of taxes as well as several entities. Understanding the federal, state, and local tax requirements are imperative when it comes to business taxes in & near Bronx, NY.
At SCL Tax Services In & Near Bronx, NY, we take a holistic and well-coordinated approach to business taxes and the complex issues that come with them. Our business taxes professionals help you make sense of the complexities and offer services relevant to the jurisdictions where you operate.
Our spectrum of business taxes In & Near Bronx, NY includes:
Strategic tax planning
Tax compliance and reporting
Tax reform
Government incentives
Research and development
Tax management consulting
Mergers/acquisitions tax services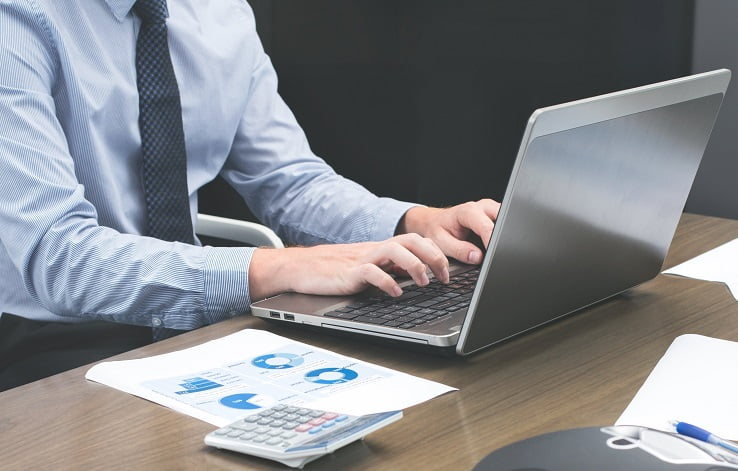 Our business tax services in & near Bronx, NY are focused on addressing the specific needs of both public and private companies. Whether you are looking to gain clarity on business tax planning and execution, understand the complexity of tax risk management, or make sense of the application of accounting principles, Bronx Tax Services addresses all your concerns and needs in a professional manner.
How Our Business Tax Professionals Help You
Our tax professionals (CPAs and IRS Enrolled Agents) will quickly take the burden of business taxes off your shoulder. Through our in-depth knowledge and broad experience, we make the process as easy and simple as possible. Since businesses have different structures, each business entity has different tax filing requirements. No matter what type of entity you are, you are qualified to file your income taxes if there was income or expenses within a specified time period.
Below is a list of tax requirements specific to certain types of businesses:
Sole Proprietorship
As its name suggests, a sole proprietorship is a business owned and operated by a single person. It is the sole proprietor's responsibility to file their personal income tax return based on the business's income or losses. You must add self-employment taxes to your income if you operate as a sole proprietor.
Essentially, self-employment taxes are Medicare and Social Security taxes. Self-employed individuals must estimate how much they will owe in taxes and pay them to the Internal Revenue Service every quarter. Failure to pay these taxes could result in several consequences. A failure to pay self-employment taxes could result in a large tax bill, for example, or affect your Social Security retirement benefits.
You must use Schedule C or Schedule C-EZ to report your sole proprietorship income on your annual tax return. For self-employment tax calculations, use IRS Form 1040-ES, "Estimated Tax for Individuals". Whether you want to set up a sole proprietorship or need business taxes in & near Bronx, NY, we can help. 
Partnerships
Partnerships are business structures involving two or more people operating the business together. From general partnerships to limited liability partnerships, numerous types of partnerships can be formed. Every type of partnership has its advantages, such as preventing a lawsuit from being filed directly against the managing partner.
As an organization, partnerships are not required to pay income tax, even though some information about them is required for their business taxes. Partnerships aren't subject to income tax, so they don't have to pay it. If a business has pass-through taxation, the owners are responsible for paying income taxes. As a result, the partners are not subject to high corporate tax rates.
The partners are responsible for filing their personal tax returns with their share of the partnership's income and losses. They are also responsible for paying self-employment taxes. In addition to filing an annual income tax return, the partnership is also required to file other types of business taxes.
Limited Liability Companies
In a Limited Liability Company (LLC), the protections of a corporation are combined with the tax benefits of a partnership. In this way, LLCs do not have to deal with double taxation because they rely on a pass-through taxation system. Furthermore, LLC owners are required to file Form 1065 each year with the IRS. This form is used to report income.
If you need business taxes in & near Bronx, NY, we are here for tax help. We will plan ahead your tax preparation at the beginning of the year to lower your tax liability.
Corporations
Companies of all sizes can be organized as corporations. There are two types of corporations that can be formed: S-corporations and C-corporations. Both corporations, however, are taxed twice.
In double taxation, income from a corporation is taxed, and dividends received by shareholders are also taxed. When filing business taxes for a corporation, you may need several types of forms. Therefore, you should seek the advice of an experienced accountant to determine your options.
Need a Business Taxes Service In & Near Bronx, NY
Our experts will work with you closely on a one-on-one basis throughout the entire process of business taxes. At SCL Tax Services, our goal is to simplify the filing process and provide you with complete satisfaction. Through our combination of expert consulting services and insights, we enable you to effectively align your tax plans with the changing needs. We're here to help our esteemed clients in the Bronx and all the surrounding areas such as Eastchester, Mount Vernon, Westchester, and Yonkers, NY. Please fill the form below or call us at +1-347-305-4348 to get in touch with our tax office now!