An enrolled agent (EA) is a qualified tax professional who can represent you in matters with the IRS. When looking for someone to represent you, you may have come across this term and wonder how an enrolled agent or EA, for sort, is different than, say, a certified public accountant (CPA). Here is all you need to know about enrolled agents and how hiring one may just pay off.
Who Is an Enrolled Agent?
The designation of "enrolled agent" is the highest credential awarded by the IRS. EAs either must pass an intensive test to become an enrolled agent In & Near Bronx, NY, or they may have earned the title through their experience working for the IRS.
Enrolled agents, much like CPAs and attorneys, have no limits on where they can practice. They can represent any taxpayer in all 50 states on any tax matter. That means the same EA could help individuals in Michigan, Maine, Florida, New York, you name it.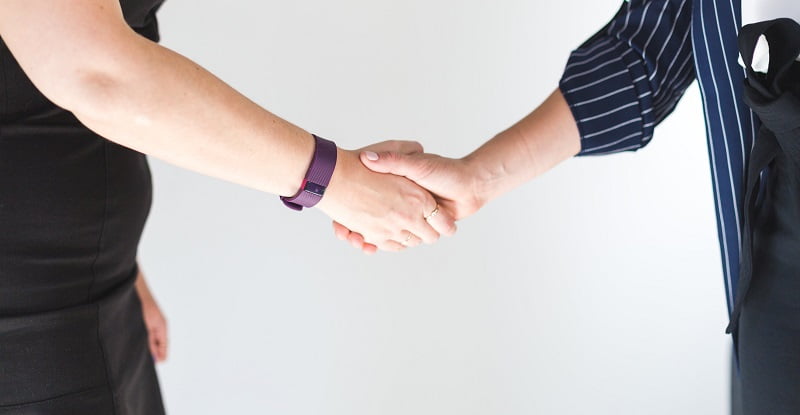 What is Required to Become an Enrolled Agent In & Near Bronx, NY?
EAs must pass a three-part test issued by the IRS. The test covers individual and business tax returns and how to prepare those returns with absolute precision.
Enrolled agents do not just have to pass the test one time. In order to keep the credentials, EAs must adhere to ethical standards in all business dealings. Furthermore, each EA must complete 72 hours of continuing education classes every three years. This means that you know when you work with an EA that the individual has continued his or her education as required by the IRS.
Enrolled Agent vs. CPA – What Is the Difference?
There are many similarities between an EA and a CPA. Both are certified tax professionals with unlimited practice rights before the Internal Revenue Service, and both must complete a comprehensive test and keep up with their continued education.
Both EAs and CPAs are required to maintain ethical standards at all times. In other words, both tax preparation professionals are able to assist you before the IRS, no matter where you live in the country, or whether you are an individual or representing a business.
The main difference between enrolled agents and certified public accountants (EA vs CPA) is that EAs are federally licensed while CPAs are licensed by the state. A CPA also requires more hours of coursework; however, like attorneys, CPAs may not wish to specialize in taxation. EAs, on the other hand, specialize in taxation only. They possess advanced knowledge of tax issues, and they can file federal and state returns and represent you in a tax audit with precision.
In short, when you work with an enrolled agent in & near Bronx, NY, you know you are getting a dedicated expert who knows how to get you the greatest benefit at tax time and all through the year.
How Can an EA Save You at Tax Time?
Whether you need to prepare your taxes by the deadline, or you received a letter from the IRS stating a balance or the dreaded audit, an enrolled agent can help you in quite a few ways.
Ethical Standards:
You know that an EA will never lie or cheat on your behalf, meaning you are unlikely to face IRS penalties or perjury.
Help with Audits:
There have been cases where a high balance owed to the IRS turned around so that the IRS owed the taxpayer a hefty refund. These types of tax help turnarounds can only happen when you have a trained expert with an eagle eye representing you.
Tax Filing:
EAs know tax law and can help you prepare your federal and state returns with precision and without mistakes. This is true for individual and business tax returns.
Tax Deductions and Credits:
No matter how complicated your tax returns happen to be, an EA can find all the tax deductions and credits that you qualify for so that you can save as much as possible as you fulfill your tax obligations.
Hire an Enrolled Agent In & Near Bronx, NY
Do you need tax help In & Near Bronx, NY? Have you recently been audited? Did you receive a letter from the IRS that you disagree with? If so, this is no time to wait. Instead, contact SCL Tax Services, serving you in and near the Bronx, Eastchester, Westchester, Mount Vernon and Yonkers, New York, and we can represent you. We are a tax professionals team with enrolled agents, accountants, bookkeepers and tax preparers that provide affordable tax services cost.
Whether you are in New York state or located anywhere else in the country, we can give you the confidence you need to stand before the IRS and plead your case; or, we can find the right deductions and ease your mind as we help you save on your tax returns. We can also represent your business interests and help you comply with the law as we file error-free returns on your behalf.
Our enrolled agents in & near Bronx, NY in SCL Tax Services are well-versed in all matters of tax law and can represent your individual or business interests, no matter the situation.
To learn more about working with an EA, or to hire an enrolled agent today for any matter before the IRS, Contact SCL Tax Office In & Near Bronx, NY.