There are subtle differences between bookkeeping and accounting, but the distinctions are essential for some people. Bookkeepers record all the daily transactions of a company or business, but accounts look for a bigger picture. Bookkeeping involves a lot of details, but accountants use the input from bookkeepers to make financial statements and predict the future requirements of a business. These two roles are very similar; most of the time, bookkeepers and accountants work side by side. The occupations require similar skills and education. In this article, we talk about the differences and various roles of bookkeepers and accountants, and if you keep reading, you can decide which is better for your situation. So, choosing a bookkeeper or an accountant depends on your requirements.
Do you ask yourself what the best bookkeeping near me is? Are you looking for affordable bookkeeping?
SCL tax services in & near Bronx, NY, is the appropriate option for you. We provide numerous services like business taxes, tax accounting, payroll services, and more. So, if you have a tax problem or IRS trouble, our tax professionals can be helpful. We have the best tax accountants with years of experience. Call our tax office right away to get the best Bronx tax services!
What is Bookkeeping?
If you are great regarding numbers and details, you can start bookkeeping even if you are in high school. Many passionate accountants have started their careers as bookkeepers while studying at high school or college. Bookkeepers who do their job well might be promoted to accounting positions, even if they don't have an official education. Tasks like conducting bank reconciliation or recording journal entries are some duties that companies assign to bookkeepers. A bookkeeper must be focused on the job and catch hidden mistakes easily. Bookkeepers usually work for different clients, especially when they offer consultancy.
What is Accounting?
The accountants might crunch numbers, but they need more skills. The sharp logic skills and problem-solving ability are a must-be for them. Bookkeepers ensure small pieces fit appropriately, but accountants utilize those small pieces to draw significant conclusions. So, accountants are looking for a much broader picture. As an accountant, you can work for firms or as a freelancer. Accounts can work in various industries like tax, insurance, health, etc. So, there are many opportunities for accountants. Financial minutiae and numbers are the primary components of accounting. So, people not interested in math and calculations should not apply for accounting jobs.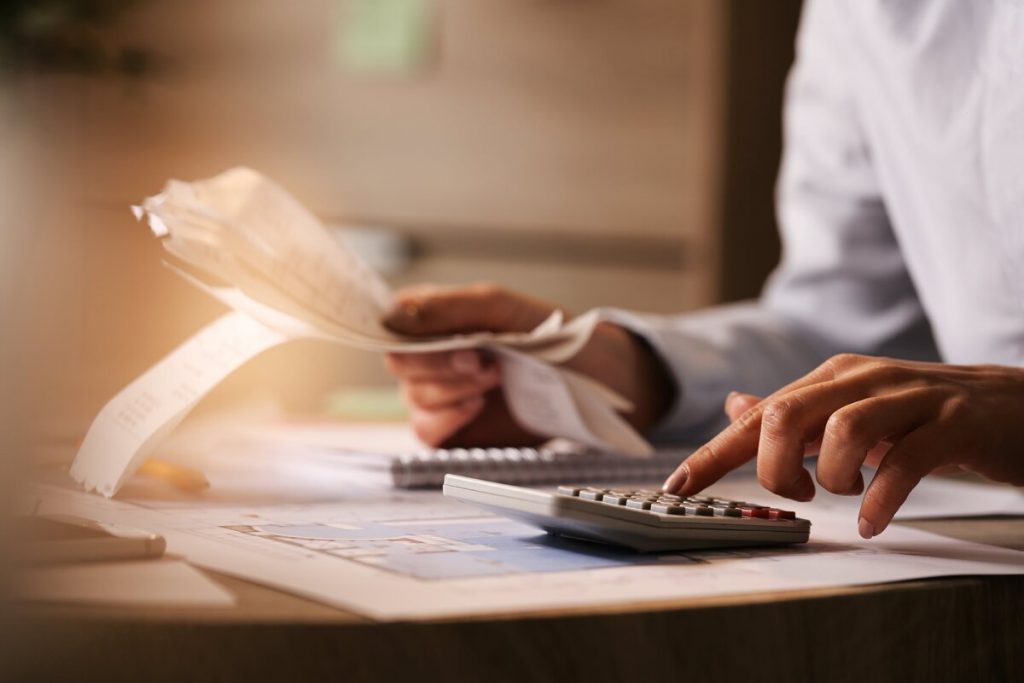 The Education Requirements
Bookkeepers and accountants usually possess a college education; as we mentioned, bookkeepers can start their job in high school. However, some employers prefer bookkeepers with at least an associate degree. Bookkeepers might start working to gain experience and go to university to get an accounting or finance degree. If you like to be an accountant, it might be helpful to become a CPA, which has an exam. Becoming a CPA is a common goal for many accountants. It would help if you had a bachelor's or master's degree in accounting to become a CPA. Most candidates finish their master's degree to earn that designation. Numerous career paths are available for accountants; they can work as auditors, enrolled agents, and many more.
The Set of Required Skills
Accountants and bookkeepers encounter numbers and financial issues daily. So, people who are not good at math and calculations must not apply for these occupations. Bookkeepers must have extraordinary attention to detail. Careless mistakes might create significant problems for them, although they might initially seem insignificant. Multitasking is a primary ability for bookkeepers; they usually juggle several jobs during the day.
As an accountant, you need the same skills as bookkeepers. But you must have other skills like logic skills and problem-solving abilities. Accountants must predict future requirements; therefore, they need various skills to provide a broader picture of a business. So, accounting requires more extensive skills than bookkeeping, and some individuals might say accounting is better than bookkeeping. Yes, that's correct, but sometimes bookkeepers can meet all your requirements, and you don't need to hire accountants and pay more.
Are you looking for NY bookkeeping? Do you need Bronx accountants? SCL tax services in & near Bronx, NY, is your correct answer. Our professionals can help you in different aspects of accounting and bookkeeping. Contact us immediately to get our quality services.
Salaries and Side Benefits
A broad spectrum of starting salaries is available for both bookkeepers and accountants. The career path you choose determines your starting salary. Some career paths are demanding and need a substantial amount of work. Accounting can be a lucrative occupation in the long run, but accountants usually don't get large salaries in the first years. As an accountant, your salary depends on various factors like working in a big or small company, the city you work in, and more. Some companies offer fantastic benefits to the accountants like vacations or robust insurance. Bookkeepers usually receive hourly wages, not salary. Extra work hours are typical for them, especially during the tax season.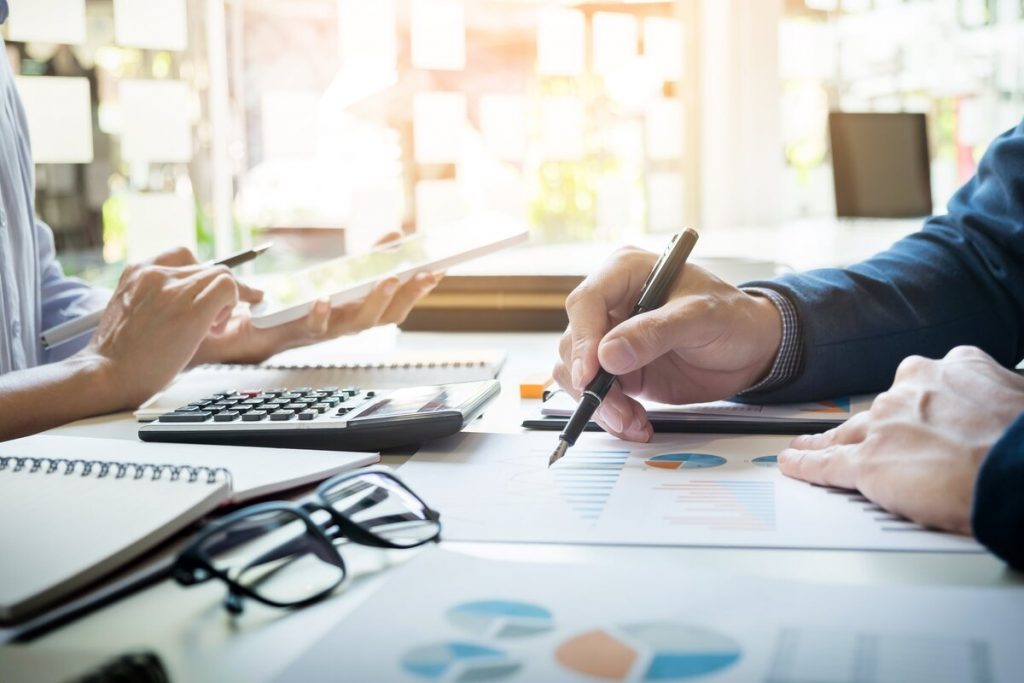 The Job Outlook for Bookkeepers and Accountants
There are crucial differences in potential job growth between the two. Accounting and auditing jobs are promising, and experts expect growth for these jobs in the future. On the other hand, bookkeeping and accounting clerk positions are exposed to decline in subsequent years. Job growth for accountants is possible due to the broader economy in the future. Bookkeepers are under the pressure of technology and automation, so that we might see a decline in bookkeeping jobs. New technologies can help us in crunching numbers and catching hidden errors. Therefore, bookkeeping is going to automation shortly.
Some Considerations to Keep in Mind
If you are considering a long-term career, accounting has more potential. Education is the key to getting a great job position. Today's world is going ahead quickly, and more educated people can keep up with changes. Bookkeeping is a good starting point for individuals who like the field. Bookkeeping is fantastic if you want a job with a respectable wage and proper security, but you can't count on it for the long run. There are lower barriers to entering bookkeeping than accounting. The competition is less fierce in the bookkeeping industry, so it is an appropriate position to start.
How Can Bookkeepers Promote Their Job?
Bookkeepers usually work with documents and financial data. They check invoices, spreadsheets, monthly revenue, and more for companies and businesses. Keeping papers and tracking financial details are two critical responsibilities for bookkeepers. When a bookkeeper wants to promote his/her career and become an accountant, he/she needs to get a bachelor's degree and pass the CPA exam. Around 150 credit hours of education are required for accounts before passing the exam. Most states prefer accountants with these hours of instruction. Bookkeeping can be your starting point if you are interested in mathematics and calculations and are also punctual and organized.
SCL tax services in & near Bronx, NY, is the right place to get high-quality services. We have many tax professionals who can guide you through tax preparation. Our experts can clarify every complicated tax issue for you due to extensive field knowledge. Call us at +1-347-305-4348 to get what you wish!
If it was helpful, please leave us a 5star review. It would help a lot. Thanks!