Taxes are a perplexing and often frustrating topic for many individuals. With so many rules, regulations, and exceptions to remember, it's no surprise that many people feel overwhelmed when filing their taxes. The mere thought of taxes can make people anxious, confused, and frustrated. The complexity of tax laws and regulations can seem like a daunting obstacle to overcome. It's no wonder many people procrastinate on their taxes or feel overwhelmed by the thought of tackling them. One of the most common questions when preparing for taxes is what documents they must bring to their tax preparer. This question can seem simple on the surface, but it can quickly become a labyrinthine maze of confusion and uncertainty. The answer depends on many factors, including an individual's sources of income, deductions, investments, and health insurance coverage. The sheer number of documents that may be required can be staggering and intimidating.
Despite the complexity of the tax filing process, it's essential to file taxes accurately and on time. Nonsucess in doing that can result in penalties, fines, and even legal trouble. That's why it's essential to understand what dockets you need to give to your tax preparer. With the proper documents, you can help ensure that your taxes are filed accurately and that you receive all the deductions and credits you're entitled to. 
Personal Identification Documents
When you meet with your tax preparer, you must first identify yourself. First, you must bring personal identification documents, such as your driver's license or passport. These documents will help your tax preparer confirm your identity and ensure they work with the correct person. Then, with proper identification, your tax preparer may be able to assist you with your taxes. Personal identification documents for tax purposes are a complex and often confusing aspect of modern society. These documents, such as Social Security cards, driver's licenses, and passports, serve as proof of identity for individuals when filing taxes and conducting other financial transactions. However, the sheer variety of available identification documents and constantly changing regulations and requirements can perplex individuals. The burstiness of personal identification documents for tax purposes can also create significant challenges. The sudden need for updated identification due to changes in tax laws or regulations can lead to a rush of individuals seeking new documents simultaneously. It can create long wait times, confusion, and frustration, as individuals need help understanding the unique requirements and navigating the often-complex application process.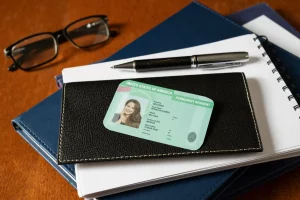 Moreover, the consequences of failing to have the correct identification documents in place can be severe. Tax penalties, legal fees, and even criminal charges can result from failing to comply with identification requirements, further adding to the stress and anxiety individuals feel attempting to navigate this complex system. Overall, the high degree of perplexity and burstiness associated with personal identification documents for tax purposes can make this aspect of modern society a challenging and frustrating experience for many individuals. As regulations and requirements continue to evolve, individuals must stay informed and seek support from trusted professionals when navigating this complex landscape.
Income Documents
Next, you'll need to gather all of your income documents. These documents will help your tax preparer determine how much money you earned during the tax year and what taxes you owe. The type of income documents you'll need will depend on your sources of income. For example, you must bring your W-2 form if you're employed. If you're self-employed, you must get your 1099 form and other income-related documents, such as receipts and invoices. Are you looking for Bronx Tax Services? Do you need help with tax problems or IRS trouble? SCL tax services in & near Bronx, NY, is the best option that helps you get insightful information and make wise decisions. We at SCL provide business taxes, payroll services, tax accounting, and bookkeeping services. Our tax professionals are always with you, and we have tax accountants with enough IRS knowledge to help you throughout tax preparation. Contact our tax office now to join a revolution in tax-related services!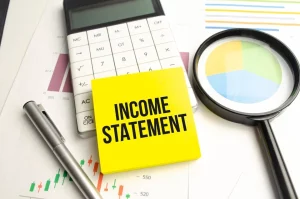 Deduction Documents
In addition to your income documents, you'll also need to bring any deduction documents you have. Deductions are costs you can subtract from your taxable income, lowering your overall tax bill. Some standard deduction documents include mortgage interest statements, property tax bills, and charitable donation receipts. Your tax preparer will use these documents to determine your eligible deductions and how much you can deduct from your taxable income.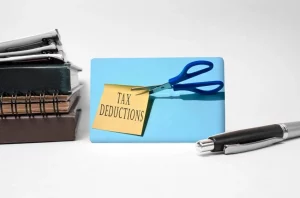 Health Insurance Documents
Under the Affordable Care Act, most individuals must have health insurance or pay the penalty. For example, if you had health insurance during the tax year, you must bring proof of insurance to your tax preparer. For example, it could include documents such as Form 1095-A, which shows that you had coverage through the Health Insurance Marketplace, or a statement from your employer that shows you had health insurance through your job.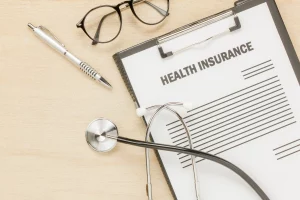 Investment Documents
You must bring investment documents to your tax preparer if you have any investments. For example, it could include documents such as Form 1099-B, which shows any proceeds from the sale of stocks or other assets, or Form 1099-DIV, which shows any dividends you received. You'll also need to bring any documentation related to your retirement accounts, such as your IRA contribution statements.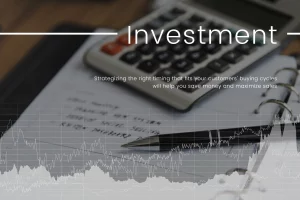 Other Documents
Finally, depending on your tax situation, you may need to bring other documents. For example, if you claim education-related tax credits, you must bring documents such as Form 1098-T showing your tuition payments for the year. For example, if you claim child tax credits, you must bring documents such as your child's birth certificate and social security number.
Filing taxes can be a complex and confusing process. However, understanding what documents you must bring to your tax preparer makes the process easier. Remember to bring personal identification documents, income documents, deduction documents, health insurance documents, investment documents, and any other documents related to your specific tax situation. With the proper documents, your tax preparer can help you navigate the tax filing process and ensure you receive all of the deductions and credits you deserve. 
SCL Tax Services In & Near Bronx, NY
Are you considering tax services in & near Bronx, NY? Our company is the best choice if you want to experience a smooth tax preparation process. Our quality services result from years of experience and hard work; we use the latest trends and technologies in our services. Customer satisfaction is our primary goal, and we work hard to achieve the required standards. Affordability is important to us, so we offer budget-friendly packages to all our esteemed clients. Our professionals are experienced and knowledgeable enough to resolve all your tax issues in various areas. You will fall in love with our staff and services due to the available quality and exclusiveness. We have a family approach to our clients and consider the family members. Our customer support is amicable and always ready to answer various questions. Contact us as soon as possible to enjoy what you deserve!