For most individuals, tax season is one of the busiest times of the year, and attempting to keep organized amidst the deluge of paperwork and due dates may be intimidating. It would help if you remained organized during tax season to guarantee that you complete your taxes correctly, on time, and without incurring any penalties or fines. This article's thorough guide to document management throughout tax season covers the necessary actions to keep organized and prevent any hassles. 
Have A Plan
Have a plan for staying organized before you start collecting your tax records. For example, it might involve preparing a calendar with important dates, listing the paperwork you need to gather, and determining a time each week to work on your taxes. In addition, you may avoid stress and prevent last-minute scrambling for obtaining all the required documents by having a strategy in place.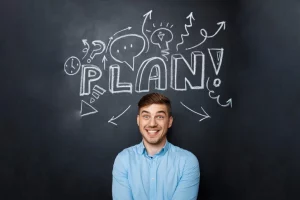 Collect Your Tax Dockets
Gathering your tax-related paperwork in one location is the next step in remaining organized throughout tax season. It contains all the paperwork required to submit your taxes, such as your W-2s, 1099s, receipts for tax-deductible spending, and others. To determine which papers you must gather, start by studying your tax return from the prior year. Then, when you get a list of the documents, choose a box or folder to keep them in. 
If you consider Bronx Tax Services and have tax problems or IRS trouble, SCL tax services in & near Bronx, NY, is the best choice. We at SCL provide business taxes, payroll services, tax accounting, and bookkeeping services. Our tax professionals are experienced enough to help you through tax preparation and resolve your issues. We have qualified tax accountants passionate about helping and giving you insightful information. Customer satisfaction is essential for us, and we use the latest service trends. Call our tax office right away to feel the difference! 
Organize Documents In A Logical Way
It's crucial to arrange your tax records logically and clearly, once you've acquired all of them. You can use subfolders or envelopes to categorize documents, such as income, deductions, and investments. Consider making specific subfolders for each revenue stream and deductions if you have more than one. When it comes time to submit your taxes, carefully label each folder so that you can quickly find the necessary paperwork.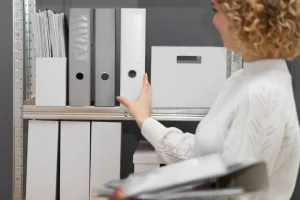 Take Advantage Of Technology To Stay Organized
Technology is one of the most excellent ways to stay organized during tax season. You can keep track of your tax records, due dates, and other crucial information using several applications and tools. For instance, you may digitize your receipts using receipt scanner software and keep them in the cloud. You may also utilize a tax preparation software tool to keep track of your spending and ensure you pay attention to all deductions.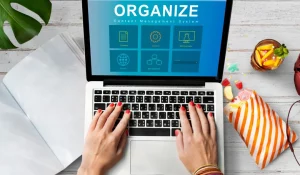 Don't Put Off Gathering Your Documents
One of the biggest challenges to remaining organized throughout tax season is procrastination. It's simple to put off gathering your paperwork or completing forms, but doing so can soon result in tension and errors. Set aside time each week to work on your taxes, and commit to following through on your strategy to prevent procrastinating. You can keep on top of your paperwork and avoid any last-minute hurry by breaking up your tax-related tasks into little, manageable portions. 
Keep Yourself Updated About New Rules
It's crucial to keep up with new rules or regulations that may impact your taxes because tax laws constantly change. Review any updates from the IRS or your tax advisor and make the necessary adjustments to your tax planning. For instance, the Tax Cuts and Jobs Act of 2017 significantly altered the tax system by raising the standard deduction and reducing other deductions. You can ensure you're using all available deductions and credits by remaining educated. 
Don't Miss The Deadlines
Throughout tax season, it's critical to remember significant dates since failing to meet a deadline can result in penalties and fines. Every year, the IRS announces the tax filing deadline, which is generally around April 15th. However, there can be other deadlines to be aware of, such as reporting company taxes and paying estimated taxes. To stay on track, note these dates on your calendar and create reminders.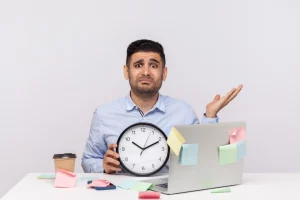 Double-check Your Tax Return
Review your tax return to ensure it is accurate and complete before you file your taxes. Make sure to double-check all of your deductions, go over all your calculations, and review any data you've placed into the tax preparation program. Consult with a tax expert or the IRS if you need help with any portion of your return. 
Remember To File Your Taxes
It's time to submit your taxes when you have gathered, arranged, and examined your tax-related paperwork. You may submit your taxes in some methods, such as with tax preparation software, by mail, or in person with a tax expert. Be careful to select the approach that is both secure and handy for you. 
Store Your Dockets In A Safe Place
It's crucial to keep your tax records in a safe location after you've filed your taxes. In the future, you should refer to these records, particularly if the IRS audits you or you must file an amended return. For example, consider using a secure cloud storage solution or a fireproof safe to keep your papers safe. 
Seek Professional Help
It could be helpful to seek expert assistance if you need help staying prepared throughout tax season or have complex tax circumstances. For example, a tax specialist can guide you through any complicated tax rules or regulations and offer experienced tax planning and preparation guidance. You must remain organized during tax season to ensure that you submit your taxes correctly and on time. You may lessen stress, eliminate last-minute franticness, and take full advantage of all possible credits and deductions by using these procedures for document management. Start with a strategy, gather and arrange your records, take advantage of technology, remain updated on changes to tax law, and seek expert assistance when necessary. By following these measures, you can make tax season easier to handle and less stressful.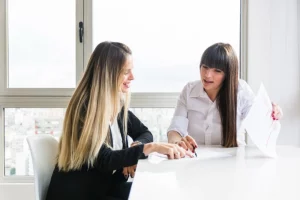 SCL Tax Services In & Near Bronx, NY
Are you looking for a professional tax service? SCL is the most appropriate option due to its quality and uniqueness. Years of experience and fantastic work make SCL unique in the industry. We offer affordable services to our esteemed clients, so tell us your budget and get a tailored plan. Our professionals are ready to help through tax preparation and after that. They always have practical ideas to help you get insightful data to make better decisions. You will love our staff and services because they are one of a kind. Everything is prepared for you to enjoy the best services. Customer satisfaction is our ultimate goal, and we do whatever is possible to achieve that. Clients are valuable to us, and we consider them the company's tangible assets. We make our services immaculate as much as we can. Contact us to experience unbelievable services!