Taxpayers face a wide range of tax problems. Expert help is required when these problems turn into serious issues that taxpayers are unable to handle on their own. When a tax problem is ignored for a much longer time, the IRS decides to take strict action and collect the unpaid taxes forcibly. Tax resolution services prove to be of great help in these tough situations.
In SCL tax services company , we have expert tax professionals who are quite well-versed with resolving an array of problems In & Bronx, NY. Once you have chosen to work with a tax firm or tax preparation expert, they'll take care of your problems and represent your case to the IRS on your behalf. They'll collect all your tax-related documents and information and then assess your specific financial situation. The purpose of using this type of service is to figure out what type of resolution you have eligibility for. In many cases, taxpayers qualify only for an installation agreement. In regard to this resolution, the tax company tries to negotiate the lowest possible installment that you can easily afford and get your tax problem settled.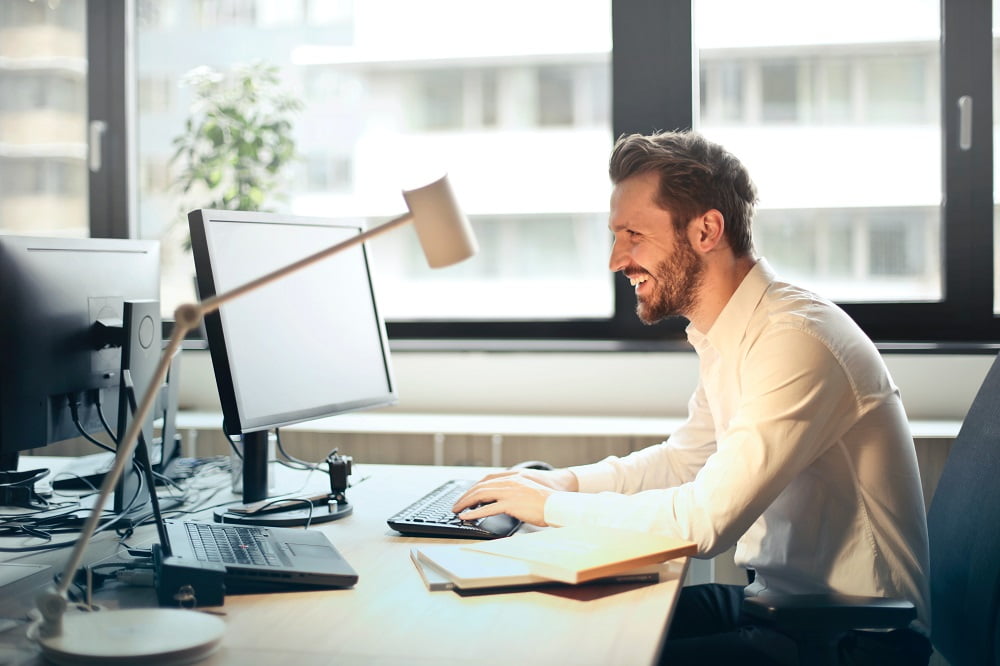 Use of Technology in Business
Technology plays a crucial role in any industry. Advanced tools empower businesses to move up to the next level and offer customers a remarkable experience. Traditional methods and techniques are replaced with innovative solutions with the help of cutting edge technologies.
Whether it is tax resolution or any other field of business, evolving technologies make our jobs easier and enhance accuracy of results. For all new-age businesses, it is the use of advanced technology which is a key driver for success. For an effective use of it in business, it is critical to ensure that the workforce you employ is also well-trained and tech-savvy. The technological needs of one business vary from another. Depending on the size and specific requirements of businesses, the use of technology can be in a big or small way, and to stay relevant and competitive, businesses will always need to rely on it.
Why Tax Resolution Software Is So Popular!
Just like other industries, technology is also fast transforming the tax resolution industry. For tax professionals, use of technology translates to simplifying and making the job easier than ever. Tax resolution software has brought a big relief to tax preparers and other tax experts. This software comes along with multiple advanced features. These features automate business procedures while minimizing the time taken to complete a task and increasing the effectiveness. There are many companies that have introduced new technological solutions and software programs to transform the way the industry operates.
Use of tax resolution software is increasing rapidly. This is because business owners and tax professionals are realizing the many benefits the latest technology has to offer. Tax liabilities come with each taxable event, which needs better management. This software is allowing professionals to deal with these liabilities in a more efficient and effective manner.
When dealing with tax resolution tasks, there are so many things that you need to keep in mind. There are terms and regulations that must be complied with. There are liabilities that you need to abide by in a timely manner so that they don't go overdue. That's exactly where the tax resolution software comes into play. It helps you a great deal by taking care of your tax liabilities. When using this technology, you can be confident that important things will be done and completed in time. The software takes your task management capabilities to the next level. It also comes with features like setting up tasks and reminders.
One key feature of this software is its user-friendly dashboard. Once you're on the dashboard, you can get a quick overview of all the reports that you'll need to successfully complete the process of resolving your taxes. It's obvious that this technology makes analysis and assessment so much easier.
The software automates the process of filling out forms, which otherwise consumes a lot of time. It includes all the IRS forms and you can use the forms that you need in your specific case. The software has been expertly designed so that calculation of data can be performed automatically, in a logical manner. Key tools that this software comes along with include Case Diagnostics, Resolution Evaluation, IRS Transcripts Delivery, Fee Calculator, Scenario Simulator, Internal Revenue Manual, IRS Publications, Client Portal Activity, etc.
Five Key Benefits of Using Tax Resolution Technology
Resolving tax problems or disputes is a critical task which involves paying careful attention to every step of the process. Tax resolution software has proved to be a boon for tax professionals and experts.
#1. Make the Task Quick and Easy
The biggest benefit of using this kind of software is that it speeds up the process of tax resolution by automating all the steps of the process. Tax practitioners now find it easy to deal with a number of different problems and settle disputes through installment agreements, innocent spouses and penalty abatement among others. The software is also designed in a way that you stay up-to-date with IRS forms.
#2. Simplify the Sales Process
Among other features that tax resolution software has to offer professionals, it also streamlines the sales process for tax pros and preparation companies. A simplified sales process is a prerequisite for keeping the flow of the revenue pipeline smooth. Using the tax resolution technology, you can improve your sales process with the analysis and statistics available via the dashboard and boost your lead conversion as a result.
#3. Satisfy Customers
When you start to use tax resolution software, the time taken to resolve the problems are reduced drastically. The tasks that required days to be completed, can be done within hours. The best part is that you complete the tasks with more accuracy than ever. This helps firms offering tax services dedicate more time to their customers, which makes clients happier and they are more likely to return in future for the services they need.
#4. Make Employees Happy
For a business to succeed, it is important to keep the employees happy. Using the tax resolution technology, you can automate tasks such as filling out forms and doing the billing. You don't need to do these tasks manually and give your staff a headache. An advanced software takes this pressure off and makes employees happy. Employees also become more productive and they can deal with a higher number of tax dispute cases.
#5. Gather Customer Data
Businesses need better insights into the pain points of their clients. The more you know about your customers, the better tax solutions and experiences you can create for them. Tax resolution software enables you to collect tons of valuable data and insights about them. Armed with this crucial customer data, you can take the much-needed steps to improve your tax services and take your business to new heights.
Tax resolution software is a tax pro's dream come true. Features such as OIC calculator, client portal data entry, IRS collection forms, IRS Notice Response Tool and ready-made templates make the process so much easier for tax experts. Many accountants are taught tax accounting and bookkeeping, but they lack competence in how to deal with the IRS. Tax resolution software is a great help in this direction, as it makes tax professionals better-equipped.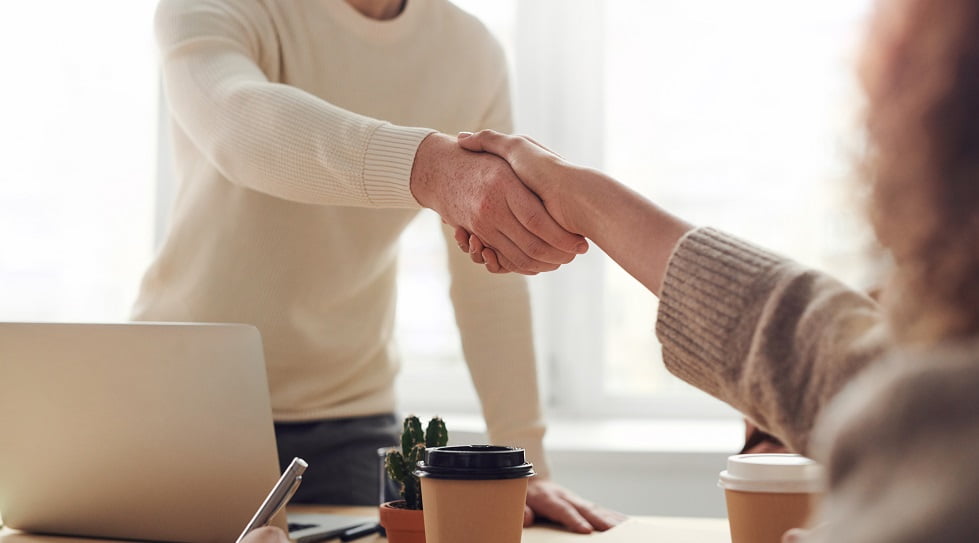 Advanced Technology Features Add More Value to Tax Resolution Service
Resolving tax disputes is a critical process. Tax experts and tax resolution companies are always required to use their knowledge and experience to resolve tax problems with the IRS. These companies need to address two key concerns in this regard – tax resolution and client relationship management (CRM). It is important for tax pros and firms to improve the quality of their services so as to provide clients a remarkable experience and retain more clients.
Tax resolution technology which features a CRM system expedites the entire process and enhances the business-client relationship. Agencies can boost their revenue as a result of using CRM tools.
Traditional tax resolving methods are very time-consuming and they can't give clients real time accessibility. On the other hand, a cutting-edge CRM solution transforms how clients go through the entire process of resolving tax disputes and provides them with real time accessibility to data, charts, metrics, reports, etc. When the quality of service goes to the next level, tax firms can also price their services as per the quality and standards. Most importantly, new technology paves the way for better and real time communication between tax professionals and clients. Built-in client portal, auto-populating tax forms and document sharing makes the task a lot easier and the entire process becomes seamless.
When using a cloud-based service, you also keep getting regular updates. To stay ahead of the curve, CRM companies continue to innovate and improve upon the existing tools and features.
Based on the type or level of technology, tax resolution specialists can also enhance their brand image and set their business apart. Pricing will vary depending on what exactly companies offer to their clients. They can design multiple packages and list out what each of these packages will offer. If there will be no availability of portals, the price can be lower. Higher prices can be charged for a package which includes use of and access to a range of apps and dashboards. The more features you offer to your clients, the more you can charge from them.
Tax resolution CRM enhances the overall value of the tax resolution service in several ways. According to a survey, such CRM can increase productivity by 30%. Tax professionals, CPAs, EAs and tax attorneys who use this modern-day technology save a lot of their precious time and get the ability to access client information from any place and at any time. The saved time can then be invested in attracting new clients and dealing with more cases.
Conclusion
Reliance on new-age technology has always paid great dividends. Whether it is about business communication, better task management, efficient operations or enhanced security, use of technology has multiple benefits to offer. Introduction of advanced technological solutions in the tax industry has revolutionized how tax resolution and other tax-related tasks are performed.
Customer relationship management tools have given tax resolution a new and better approach. When selecting IRS tax resolution software, there are a couple of things that should always be considered. Companies offering tax help services should always choose that software which is easy to set up, offers regular updates (for compliance with the revised tax laws) and comes along with a 24/7 technical support. If something with the technology goes wrong, you should have access to a responsive support team. Last but not least, the tax resolution software you choose should have user-friendly tools and features.
The Bronx, Eastchester, Mount Vernon, Westchester, and Yonkers, New York are some of the places in which we serve our clients. To receive a call from a specialist, please fill out the form below. You may also call us at +1-347-305-4348.